Project
Life Science Innovation (LSI) is an organization which helps health care start-ups get off the ground. There is a lot of interest for AI-based systems in the health care sector, and the goal of this project is to support local businesses in developing their ideas and making them ready for market.
We specifically work with companies that are receiving financial support via LSI, who also get access to the expertise of VAP-lab. We assist in all sorts of AI-related topics, from designing data collection to prototyping, implementation and UI development.
Funding
LSI-AI: Applied AI in the Health Care Sector is funded by Life Science Innovation.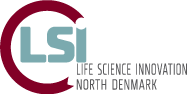 Contact
Project Leader: Andreas Møgelmose
Mail: anmo@create.aau.dk