Project
This PhD within the field of Proactive Human-Robot Interaction is concerned with investigating and mapping the relative young sub-field of Human-Robot Interaction as well as making advancements to a selection of methods and technologies applied within the field. Proactive HRI is concerned with endowing robots with proactive human behavioral traits or capabilities mainly with the purpose of increasing intuitiveness and efficiency in the human-robot interaction. Anticipatory behavior, and in relation to this, intend estimation, confusion or ambiguity resolution, contextual awareness and task selection and planning are some of the subjects studied in this discipline; furthermore, methods for enabling robots to autonomously initiate interaction is a studied topic within this field.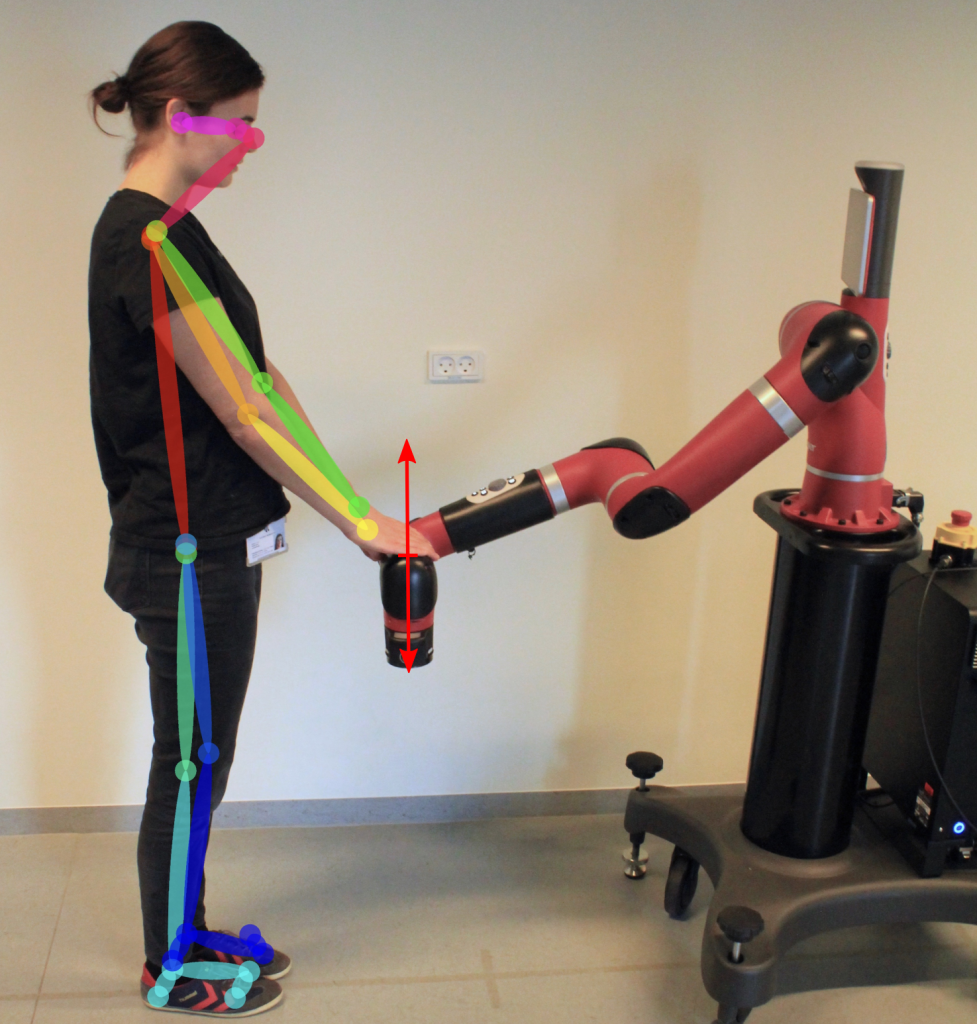 Scientific Work
Ergonomic adaptation of robotic movements in human-robot collaboration
Broek, M. K. V. D. & Moeslund, T. B., 23 mar. 2020, HRI 2020 – Companion of the 2020 ACM/IEEE International Conference on Human-Robot Interaction.IEEE Computer Society Press, s. 499-501 3 s. (ACM/IEEE International Conference on Human-Robot Interaction).
Funding
This PhD is internally funded by Aalborg University.
Contact
PhD-Student: Marike Koch van den Broek
Email: mabr@create.aau.dk
Supervisor: Thomas B. Moeslund
Email: tbm@create.aau.dk